Our Privacy Policy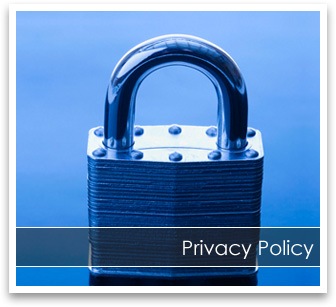 At WolfLawOffice.com we recognize and respect your privacy. We want you to make the most of this Web site and to feel confident while doing so. The following discloses the information collection, use and disclosure practices for the Web site: http://www.WolfLawOffice.com and any and all sub-domains of this address including our blog. This policy does not address information obtained offline.
207 Professional Center
2424 Franklin Street
Michigan City, Indiana 46360
Phone: (219) 380-3070
E-Mail : info@wolflawoffice.com
Or you can reach us by telephone at (219) 380-3070.
WHAT PERSONAL INFORMATION DOES WOLFLAWOFFICE.COM COLLECT?
When you visit the public area of this website, you remain anonymous. To the extent you use e-mail links via the Web site to communicate with us or anyone affiliated with us and provide us with personally identifiable information, however, you will not remain anonymous. Because it is impossible to predict every conceivable context in which such information might be provided to us via e-mail, we can provide you no assurance that personally identifiable information you choose to provide to us via e-mail will be maintained as private.
We collect personal information such as name, email address and phone number in order for you to contact our webmaster or to have an attorney contact you regarding your case. In order to request a consultation with a lawyer, we also collect information about the state and county of arrest, arrest date, and other details about the case. We also collect mailing addresses and work eligibility information in employment applications.
WolfLawOffice.com and/or the host of its Web site uses "cookies." Cookies are small text files that are placed on a visitor's computer hard drive that allow us and/or the host of this Web site to record how many times a user or computers within a user's network of computers has visited the Web site, the number of times various pages of the Web site have been accessed and to track the user's home page customization preferences. You may disable receipt of cookies using features of your Web browser that disable or turn off cookies. We do not use cookies to retrieve personal information or information that is unrelated to your visit to or your interaction with this Web site.
We collect your Internet Protocol (IP) address. An IP address is a number that is assigned to your computer when you use the Internet. The IP address data that we collect does not contain any personally identifiable information about you and is used to administer our site, to determine the numbers of different visitors to the site and to gather demographic data.
The non-personally identifiable data that this website collects in these ways is accessible by certain firm personnel as well as certain third-party Web site designers and personnel involved with the third-party service that hosts the Web site. We use all non-personally identifiable data that we collect internally and together with our Web site designer and host in order to improve the Web site. The information is used, for example, to evaluate what portions of the Web site are more popular than others, to determine where visitors to the site came from, and to determine how many times and how often particular pages of the site were accessed. We may use the data to prepare reports regarding Web site activity as part of the process of maintaining and improving the site.
We use a third-party tracking service called Google Analytics that uses cookies [log files] to track non-personally identifiable information about visitors to our site in the aggregate.
We use web beacons, tiny graphics with a unique identifier, similar in function to cookies, that are used to track the online movements of Web users. In contrast to cookies, which are stored on a user's computer hard drive, clear gifs are embedded invisibly on Web pages and are about the size of the period at the end of this sentence. We do not tie the information gathered by clear gifs to our customers' personally identifiable information.
WHAT STEPS DO WE TAKE TO PROTECT YOUR PRIVACY?
To the extent permitted by law, we will not sell, share, or otherwise disclose any of the information collected online for promotional purposes without your express permission.
LEGAL DISCLAIMER
We reserve the right to disclose your personally identifiable information as required by law and when we believe that disclosure is necessary to protect our rights and/or comply with a judicial proceeding, warrant, subpoena, court order, or legal process served on our Web site.
WHAT ARE THE PRIVACY POLICIES OF SITES TO WHICH THEWOLFLAWOFFICE.COM AND ITS OTHER WEB PROPERTIES LINK?
We provide links to third party Web sites that we do not control. Therefore, we urge you to review the privacy policies posted on these third party Web sites at the time you first visit such sites. We assume no obligation to review or ensure enforcement or compliance with the privacy policy of any Web site to which we links.
ACCESSING PERSONAL INFORMATION
If your personally identifiable information changes, or if you no longer desire our service, you may correct, update, delete or deactivate it bycontacting us via telephone or postal mail at the contact information listed above.
SECURITY
The security of your personal information is important to us.
We follow generally accepted industry standards to protect the personal information submitted to us, both during transmission and once we receive it. No method of transmission over the Internet, or method of electronic storage, is 100% secure, however. Therefore, while we strive to use commercially acceptable means to protect your personal information, we cannot guarantee its absolute security.
WHAT ABOUT CHILDREN'S PRIVACY?
We do not knowingly collect personally identifiable information from any children under age 13.
COMMENTS/BLOGS
If you post a comment on the news/blog section site, you should be aware that any personally identifiable information you submit there can be read, collected, or used by other users of these forums, and could be used to send you unsolicited messages. We are not responsible for the personally identifiable information you choose to submit in these comments.
IS DATA STORAGE AND PROCESSING CONDUCTED IN THE UNITED STATES?
Regardless of where you are located, the TheWolfLawOffice.com collects information and processes and stores that information in databases located in the United States.
CAN THEWOLFLAWOFFICE.COM REVISE THIS PRIVACY POLICY?
Due to the rapidly evolving technologies on the Internet, we may occasionally update this privacy policy. All revisions will be posted here Web site. We therefore urge you to review its Privacy Policy frequently
If we decide to change our privacy policy, we will post those changes to this privacy statement, the home page, and other places we deem appropriate so that you are aware of what information we collect, how we use it, and under what circumstances, if any, we disclose it.
We reserve the right to modify this privacy statement at any time, so please review it frequently. If we make material changes to this policy, we will notify you here, by email, or by means of a notice on our home page.
WHAT IF I HAVE QUESTIONS ABOUT THIS PRIVACY POLICY?
We welcome questions and comments about this website and about this policy.
If you have questions or concerns regarding this policy, you should contact us at info@WolfLawOffice.com.
Effective Date 3.04.11