Disclaimer & Terms of Service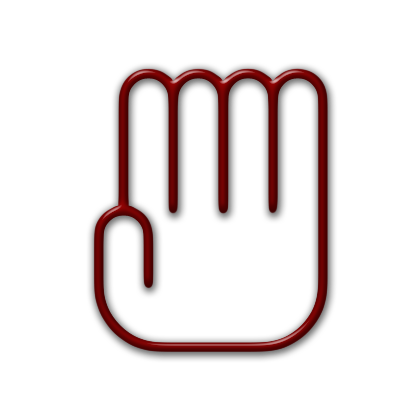 Your use of this web site is subject to the following terms and conditions. By accessing this web site, you acknowledge that you have read and do accept these terms and conditions.

Attorney Advertising
For purposes of the Indiana & Michigan State Bar rules, this site may be considered attorney advertising and the headquarters of the Law Offices are 206 Professional Center, 2424 Franklin Street, Michigan City. The determination of the need for legal services and the choice of a lawyer are extremely important decisions and should not be based solely upon advertisements or self-proclaimed expertise.

Disclaimers
No Legal Advice or Attorney-Client Relationship: These materials have been prepared by The Wolf LAw Office for informational purposes and are not legal advice. This information is not intended to create, and receipt of it does not constitute, a lawyer-client relationship. You should not act upon this information without seeking advice from a lawyer licensed in your own state or country. Do not send us confidential information until you speak with one of our lawyers and receive our authorization to send that information to us. Providing information to The Wolf Law Office (via e-mail links on this Web site or otherwise) will not create an attorney-client relationship in the absence of an express agreement by The Wolf Law Office to create such a relationship, and will not prevent the Firm from representing someone else in connection with the matter in question or a related matter.

Links to Third-Party Resources: Some links within the site may lead to other web sites, including those operated and maintained by third parties. The Wolf Law Office includes these links solely as a convenience to you, and the presence of such a link does not imply an endorsement of the linked site, its operator, or its contents. The site does not incorporate any materials appearing in such linked sites by reference. Third-party resources that can be accessed with hypertext links from this web site are not under the control of the Wolf Law Office and the Wolf Law Offices is not responsible for the contents of any of these third-party resources. The third-party hypertext links presented on this site are provided for your convenience only. The inclusion of any link on this site does not imply any recommendation, approval or endorsement of that site by the firm.

No Warranties: This web site, and all information available on or accessed through this site, is provided "as is." The Wolf Law Office does not offer any guarantee of case results and makes no warranties, representations or claims of any kind concerning the information presented on or through this site. Although we are proud of our record, past success in litigation does not guarantee success in any new or future lawsuit.

Please take notice that the transmission of an e-mail inquiry itself does not create an attorney-client relationship. The Wolf Law Office cannot serve as your counsel in any matter unless you and our firm expressly agree in writing that we serve as your attorney. You should also be aware that the statutes of limitations (the deadlines imposed by law within which you may bring a lawsuit) may have expired or may severely limit the time remaining for you to file any potential claims you may have. Time is of the essence; it is always important. If you believe you have a possible legal case, it is important that you seek out legal advice as soon as possible. We will neither accept requests for legal advice nor offer specific legal advice over the Internet. You are urged to consult an experienced lawyer concerning your particular factual situation and any specific legal questions you may have. Results obtained depend on the facts of each case.

On occasio,n e-mail is an unreliable method of communication because the e-mail is never sent correctly or inadvertently deleted before being opened. If you believe that you have sent an e-mail to the Wolf Law Office and you have not received a reply within two business days, please contact us at (219) 380-3070.

This Web site is a public resource for general information about our firm. Nothing in this Web site should be used by the reader as a source of legal advice. Each legal problem is different, and past performance does not guarantee future results. This Web site does not create, an attorney-client relationship between you and The Wolf Law Office nor is it intended to do so. Please do not act or rely on any information in this Web site.

Copyright Notice
© 2011 The Wolf Law Office. All rights reserved.
The copyrights in all text, images, screens and other materials provided on this Web site (collectively, the "Materials") are owned by The Wolf Law Officeand/or by third parties. Except as provided below, none of the Materials may be copied, reproduced, distributed, downloaded, displayed, or transmitted in any form or by any means without the prior written permission of The Wolf Law Office or the copyright owner. You may copy, reproduce, distribute, download, display, or transmit the Materials on this Site for personal, non-commercial use solely within your own organization, provided you do not modify the Materials or create derivative works based on the Materials, and that you retain all copyright and other proprietary notices contained in the Materials. This permission terminates automatically if you breach any of these terms or conditions. Upon termination, you must immediately destroy any downloaded and/or printed Materials. Unauthorized use of any Materials contained on this Site may violate copyright laws, trademark laws, the laws of privacy and publicity, and/or other regulations and statutes.



Contact Information
For further information concerning this web site, please Contact Us.
Contacting The Wolf Law Office
206 Professional Center
2424 Franklin Street
Michigan City, Indiana 46360
Phone: (219) 380-3070
E-Mail: info@thewolflawoffice.com

THIS SITE AND ITS CONTENTS (INCLUDING THE MATERIALS) ARE PROVIDED "AS IS" WITHOUT WARRANTY OF ANY KIND, EITHER EXPRESSED OR IMPLIED, INCLUDING, BUT NOT LIMITED TO, THE IMPLIED WARRANTIES OF MERCHANTABILITY, FITNESS FOR A PARTICULAR PURPOSE, OR NON-INFRINGEMENT.